Welcome to the Resources page for William Marshal Tours
Here you will find information on:
PREFERRED TRAVEL AGENT
We know that you're too busy to scour the web for the best rates on airfare. If you're booking one of our scheduled group tours, our sister company, Time Travel Adventures, can assist with your flight arrangements — even if you prefer to book using airline points. They're a CCRA-certified Travel Agency with many years' experience sourcing flights and hotels and they can help. Request a free quote!
BENEFITS OF WORKING WITH A DEDICATED TRAVEL AGENT
Complete management of all flights segments.
One way, round trip, or multiple-city segments.
Individuals, BFFs & couples (1-4 passengers).
Small or large groups (5-12+ passengers).
Optional travel before and/or after your scheduled tour.
All major credit cards (Visa, MasterCard, American Express, Discover).
WHY EVERYONE SHOULD USE A TRAVEL AGENT IN 2018
by Cheryl Rosen
As business for 2018 begins to build, we asked travel agents why they think travelers should never travel without an advisor behind them heading into the New Year.
TRAVEL INSURANCE
WORLD NOMADS (INTERNATIONAL)
7 THINGS YOU SHOULD KNOW ABOUT TRAVEL INSURANCE FROM WORLDNOMADS.COM
TRAVEL INSURANCE
FAST COVER (AUSTRALIANS ONLY)
Fast Cover provides Australian travelers of any age with a high level of cover in their competitively priced travel insurance policies. They offer Standard and Comprehensive policies which include:

Unlimited overseas emergency medical assistance
Unlimited overseas emergency medical and hospital expenses.
Unlimited cancellation cover.
Cover for 44 pre-existing medical condition including diabetes, high blood pressure and pregnancy up to and including the 23rd week
Automatic cover also for 35 sports and activities including trekking, scuba diving and motorcycling.
Up to 10 children can also be covered free of additional charge when they travel with a parent or grandparent.
Cover for rental vehicle excess can also be added.
A Medical Only policy is also offered, which provides cover for unlimited overseas emergency medical assistance and unlimited overseas emergency medical and hospital expenses.
Get instant quote today!
These travel tips will help you prepare for your trip abroad and, consequently, become an ace at traveling the world. Experienced travelers typically plan ahead and so begin their journeys as lightly as possible, leaving room to pick up things abroad. But every traveler is different. It would be impossible for us to tell you exactly what to bring on your trip; therefore I've included a variety of useful links below.
WHAT TO EAT & DRINK?
FOODS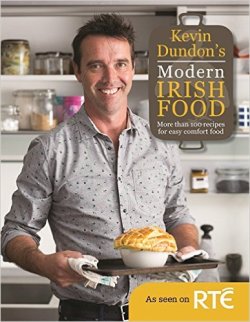 BEST IRISH COOKBOOK:
KEVIN DUNDON'S MODERN IRISH FOOD
Kevin Dundon takes on time-honoured, traditional dishes and ingredients and gives them a twist as only he can.